The future of Magic with Milav on the board

20 May 2022 – MAGIC SOLUTIONS SRL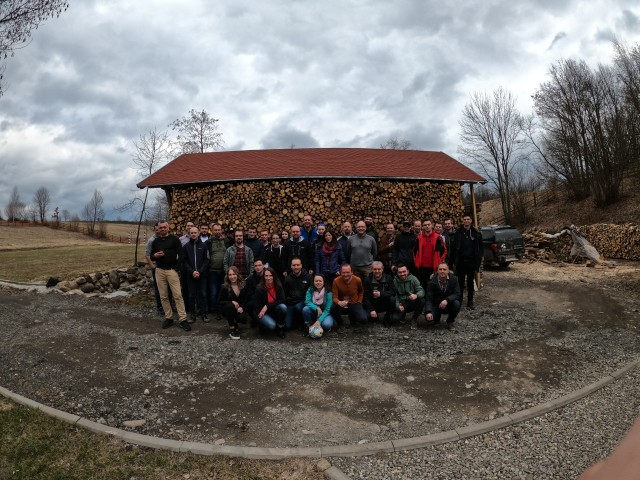 This year we are taking a huge jump, the biggest in the life of our company. We decided to merge with another IT company: Milav, from Székelyudvarhely and Cahul. We are in the process to integrate a team of 18 professionals and exceed the magical number to 50 teammates.
We - the two companies - already know each other, but let's emphasize the synergies between the two teams: Milav is coming with professional front-end developers, completing the Magic's strong back-end team. Milav is coming with DevOps and designer competencies that were missing from Magic in the past few years. The Milav Admin team will help us in the gap left by some colleagues leaving. Milav is coming with important foreing customers (UK, Netherland), complementing our list of references - and we can continue ….
Some facts changed with this merge: now we have customers from Romania, Hungary, Moldavia, UK, Netherland and Slovakia; solutions and services for financial markets, real estate market, airway companies, commerciants, service providers and startups; references like Erste Group, OTP Group, WizzAir, Brinks, Uniprest (Ro), MAIB (Md), ARSIS-Vodafone (Ro) , Color Metal (ro), Estate Apps (UK). We have some promising start-ups: Holmi.io, SalesBridge, ParkUpKeep.
We reorganize activities in 6 teams that create value and 4 teams that should serve them to operate. Each team have a project and a development manager. All administrative activities are migrated to Atllasian products (Jira, BitBucket…. ) and we are creating our resource planning and financials in Airtable with a high level real time integration.
I will close again with my personal feelings - Our teams, our management is more powerful and experienced and structured now as ever, our cash flow is comfortably positive, our plans and contracted services are the best ever! So we are ready for a more successful period and for our 20th anniversary we are going to consolidate our position as the most important tech company of our region.
Good luck to our team!
by Attila Rácz