Our Awarded App - The ParkUpKeep

20 May 2022 – MAGIC SOLUTIONS SRL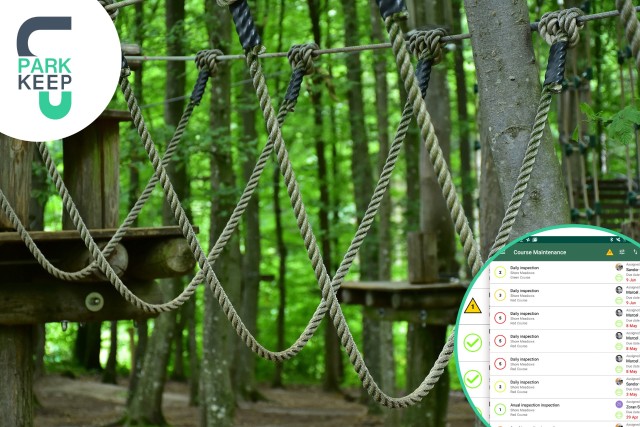 The world of High Rope Courses, Climbing Forests and Adventure Parks is characterized by a permanent discussion about safety and sustainability. There are a multitude of safety systems and building techniques that are constantly developing. To maintain these equipment can be very challenging especially with all the recurring checkups which are done mostly even nowadays on Excel and paper and it's nearly impossible for the management team to have a complete overview.
ParkUpKeep is not a static program but is in line with the PDCA (plan-do-check-act) cycle that we believe is necessary, which encourages a permanent focus on safety. In the last two years we spent more than 5000 hours on the research and development of the application, there is still space for improvements and we are working closely with Adventure Parks to get more feedback and to have a better product.
Our application is used in Adventure Parks in Austria, Netherlands and in the United Kingdom, and in November of 2019 won the "Best IT-Solution" IAPA (International Adventure Park Association) Award.

by Sándor Csatlós