DigitalizatiON a new level - DONE, for szereda.ro

05 August 2022 – MAGIC SOLUTIONS SRL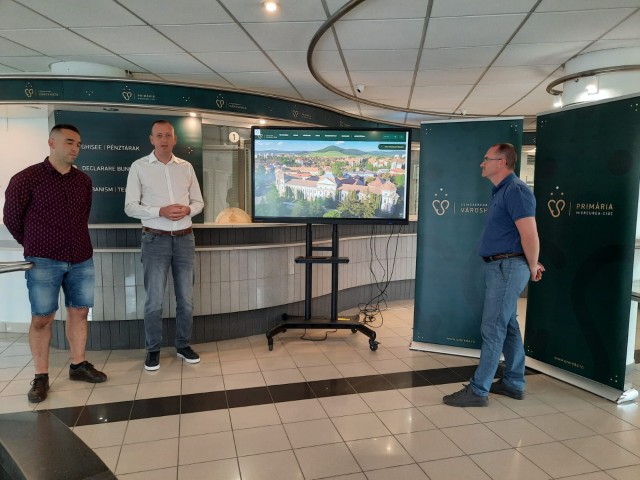 Magic Solutions it's been one of the biggest IT companies of Csíkszereda since 2003. Our activities mainly focused on the business/banking sector, we are working together with more than 50 colleagues. Because our head office is located in Miercurea Ciuc we've decided to benefit from our almost two decades of experience here, at home. What better way to do this than having the main role in our city's digitalisation?
As it has turned out, this is not as easy as we imagined. In the first half of the project we started with a big boost: the goal was to create a modern, but simple and user-friendly website we can be proud of as residents of Miercurea Ciuc and Szeklerland.
In order to do this we cast our votes to a spectacular webpage following the example of several foreign big cities instead of much hard-to-understand information. Thus the user experience, the convenience, the spectacular appearance were emphasized, where information is simply found by the user.
We are very pleased that this new, modern, mobile-friendly approach is being accepted and liked by the city council. In our cooperation weáve developed a very good team, where we would both highlight the professional work of the city hall: their technical support and content management, and the committed attitude of the city council's leadership.
All these helped us to carry out this task mentioned at the beginning enthusiastically, but with a lot of patience and understanding needed to remove red tape.
The hard part for the city hall comes later - after the major mentioned - the complete operations, the full interactions with the population is going to be digitalised for we can compete with the big cities, and for the inhabitants can reach everything with a single button-press.
10 years in the digital world - that's how long the previous website lived - is a lot of time, we don't wish such a long life, but we want a dynamic, always new and modern, constantly renewable future for the szereda.ro.
Let's have Miercurea Ciuc' s virtual image as dynamic as the city's entertaining life in the last few months, when the festivals, cultural and sport events followed each other. Why wouldn't the whole world know about this entertaining life?
That's why are we here, and if the position of the stars desires too, we will continue to build the digital version of Miercurea Ciuc and Szeklerland real life: the szereda.ro