Annual lookback

23 December 2020 – MAGIC SOLUTIONS SRL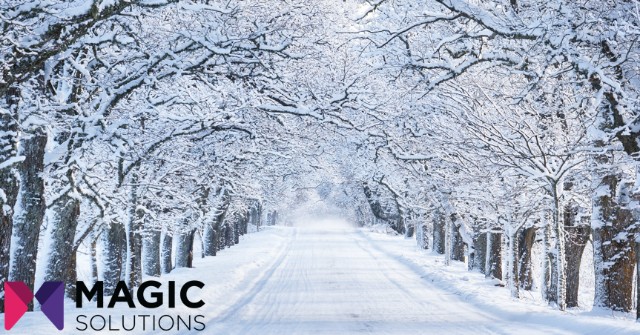 2020 was a big challenge for everyone. A challenge to adapt to a new situation has taught us to pay more attention to each other, to better appreciate everyone and everything around us. Thus, we also realized the importance of human relationships not only with colleagues but also with our clients.
This year has taught us to look for solutions to situations we have not encountered so far. We have learned that online work also bears fruit, we have learned to treat each other with much more patience and adaptation in this way, we have learned to work with our children 😊
Despite all the changes, we feel that we coped well the obstacles and we had a successful year compared to the new situation.
A brief business summary of the year of 2020:
• Our support team performed outstandingly this year as well, despite the distance, we successfully completed all our support projects, as before. We will continue to strive to manage these projects with great care in the future too. Thanks to the support team for their work.
• We have successfully submitted several EU projects, which we look forward to hearing from them and we appreciate a lot our team for their hard work.
• Our skillful project team managed to launch several new projects: MAIB - Cash management, Uniprest Instal - Digital Advisory project, Streamerse - streaming platform, Alphablock - development project, we had several projects for our KPEye product, we also created several new platforms for our new clients
We can say that we are closing the year with satisfaction, we are waiting for the next year with many novelties and new plans.
We wish for all our colleagues, existing and new clients a happy holiday and a successful 2021.