Farmshopper

07 December 2019 – MAGIC SOLUTIONS SRL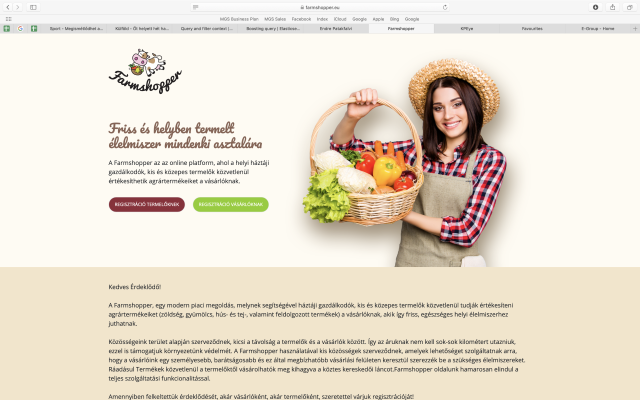 On 6th of December, we launched the first phase of the FarmShopper product, developed in close cooperation with eGroup (farmer and customer registration): https://farmshopper.eu . The complete product (according to MVP level) will be finalized by the end of the year.
Team members:
Barna Szabó: development manager
Tünde Boga: business analyst
Zoltán Kovács: developer
Dénes Demeter: developer
Ernő Simon: developer
Nóémi Borbély: tester
Thank you for your responsible attitude and effective cooperation!